Results
30th December: 2021 CCJMCC Presentation Day
Although numbers were down this year at the 2021 CCJMCC Presentation Day those that attended certainly enjoyed Carpo's main straight slide, Bailey's back straight BMX Track and not to be out done, with Lara's Launch. We also were granted the presence of McCosker Claus being mobbed by the CCJMCC kids. Lucky for him chocolate Santa's were his saviour!!
2021 trophy winners. Click here to download results.
10th December: Jacob Roulstone race report
What a way to finish the 2021 season and my time with Leopard Impala Junior Team. Two races – Two podiums. After an incredibly rainy weekend, Sunday managed to be fine with some water still on the track from race 1. Starting from P8 each time and getting a good start, I was able to find my way to the front group, sticking with them and leading at times. Each race was full of tough passes along with some great racing from all riders.
Can't thank the team enough for what they have done for me the last 2 years. Especially Carlos and Jaume, my engineers and Albert, Xavi and Josep, my mechanics. Sad to leave, but they will always be family.
Thank you to everyone who supported me this year and also to all my family and friends.
16th November: Motorcycling Australia congratulates Australia's newest World Champion, Remy Gardner, who created history overnight winning the 2021 Moto2 World Championship. Read more===>
Flashback 10 years. Remy Gerdner wins the 2011 Australian Dirt Track title. The Gardner Family were previous members of the club and Remy and Luca rode and competed in many opens and championships.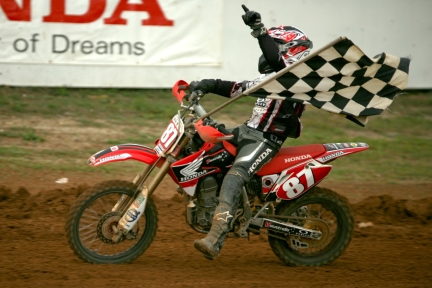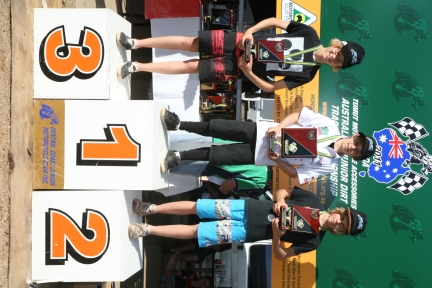 13th July: Congratulations to Preston Craft who finished 2nd in the 7-9 65 cc class at the 2021 QLD State Championships.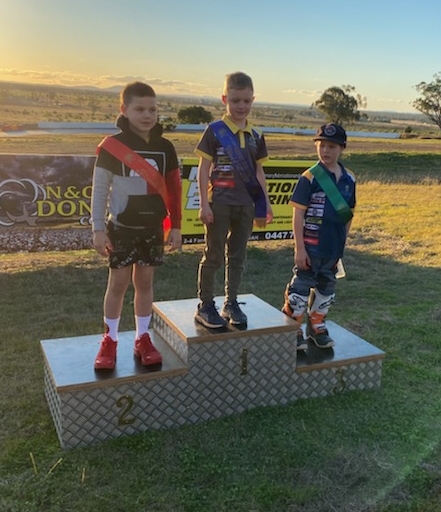 15th June: 2021 Honda/The Construction Team Central Coast cup results. Click here to download results.
Click here to download race report.
23rd May: Following on from his second place finish in the #FrenchGP at Le Mans, Remy Gardner continues to lead the 2021 FIM Moto2 World Championship for the Red Bull KTM Ajo squad. Read more===>
13th May: Remy Gardner continues to lead the 2021 FIM Moto2 World Championship after a fighting fourth place finish in yesterday's Spanish GP at Jerez, in southern Spain. Read more===>
6th May: Jacob Roulstone in Spain
We are great over here in Spain. Jacob won the opening FIMCEV European Talent Cup race in Portugal last Sunday – Anzac Day. To hear the anthem and see the flag on that day was extra special. Unfortunately race 2 he was hit by another rider and crashed. He was ok but did see him with a DNF and no points.
Highlights video: https://fb.watch/5aE4dWVZJU/
Race 1 - 1st
Race 2 - DNF
Amazing way for me to start off the 2021 FIM CEV Repsol Hawkers European Talent Cup season with the win. Was a difficult race but was able to work my way through to the front towards the end and could stay there.
Race 2 had a good start and was battling with the front group when I was unfortunately hit by another rider which made me crash at turn 1. Luckily my #hjchelmets kept my head safe and #daineseofficial suit kept my bodysafe.
I cannot thank my #leopardjuniorteam and everyone that supports me enough. Also to my family here and in Australia for all they have done for me.
Bring on Valencia in 2 weeks time.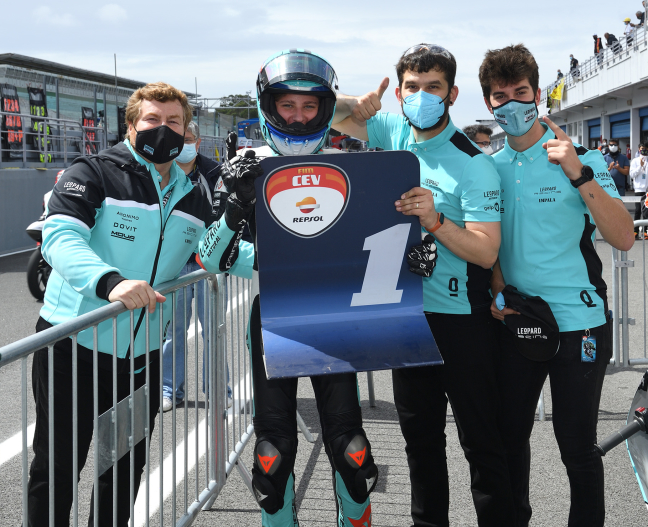 25th April: 2021 NSW Dirt Track championships results. Click here to download results.
Click here to download race report.
25th April: Second podium in as many races, Remy heads back to Europe second in the Moto2 World Championship standings. Read more===>
23rd April: Remy Gardner leads the 2021 FIM Moto2 World Championship following a fourth consecutive podium finish, the third in a row this season. Read more===>
A personal message from Wayne Gardner.
Hey David and Team,
Thanks for promoting Remy's results and sending the Club's best wishes.
Remy is riding well and fast now but what has impressed me the most is his controlled and matured rides from the middle of last year and just hope this maturity can continue this year.
Best wishes to the Club and all the young riders.
Wayne Gardner.
8th April: Remy Gardner kickstarted his 2021 Moto2 career with the Red Bull KTM Ajo squad in fine style at the Losail International Circuit earlier today, finishing second after an intense but exciting opening twenty lap race. Read more===>
13th March: Results from the Kings & Queen ACTMCC meeting.
18th December: 2020 CCJMCC presentation day results. Read more===>
9th December: Local rider Boyd Hollis grabbed the opportunity to put his name alongside some big-name previous winners by taking out the final of the 2020 Tradecore Industries Senior Casey Stoner Cup. Read more===>
Click here for full results.
9th December: Remy ends the year with Pole Position, Lap Record and victory in Portimao. Read more===>
13th November: Jacob Roulstone Race Report
Great weekend at Circuit Ricardo Tormo Valencia for the final round of the season. Finished race 1 P7 and probably my best race of the season. Race 2 (after a bad start), finished P15.
Thankyou to Leopard Junior Team for a great year, but especially Albert, Josep, Xavi and Carles.
Also to Xavi Arenas for giving me this opportunity and supporting me right through the year. To Ricard for your valuable assistance and guidance and Manel for all your help.
To my mum, dad and Ashley for your constant support and everyone who is helping me achieve my dream.
Also to my training mate Xavi Artigas - congratulations on runner up Junior World Champion.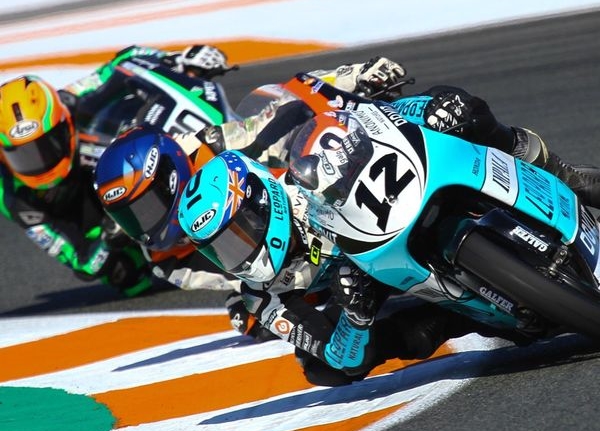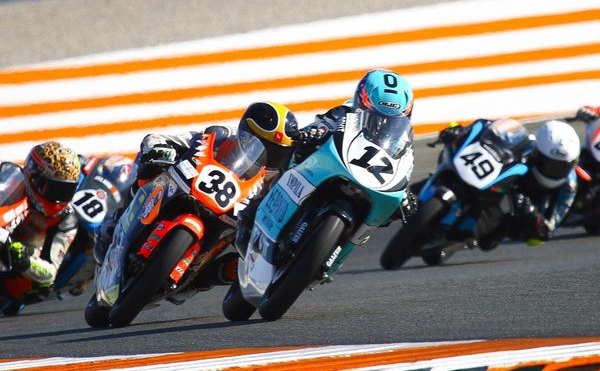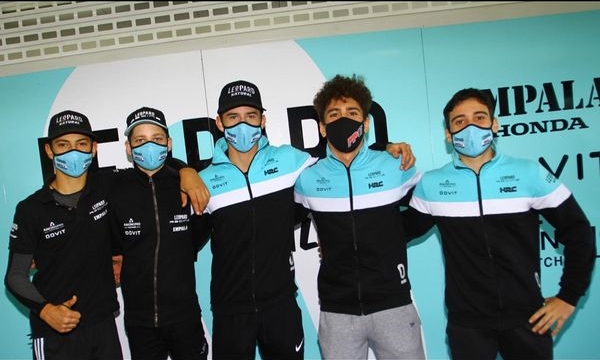 13th November: Remy consolidates 6th overall in Moto2 World Championship after 3rd 2020 podium. Read more===>
4th November: 2020 NSW Dirt Track championships results. Click here to download.
22nd October: Remy takes third consecutive Top 5 Moto2 finish in #AlcanizGP. Read more===>
22nd October: P5 in Aragon elevates Remy to eighth overall in the Moto2 World Championship standings. Read more===>
15th October: Remy Gardner converted a front row of the grid starting position into a podium finish in the latest round of the FIM Moto2 World Championship at Le Mans, France. Read more===>
9th October: Jacob Roulstone Race Report
A tough race week at Jerez is over and we are happy with how it went.
My times kept improving, even setting the second fastest lap of the weekend in race 3. We were going well in that race when the red flag came out! Restart and a five lap race was tough. I'm closing the gap to the leaders each time we race.
Thankyou to my great Leopard Impala Junior team, mum, dad and Ashley and everyone who supports and cheers me on. Looking forward to Motorland Aragon in October.
Race 1 - 18th, Race 2 - 16th, Race 3 (restart) - 16th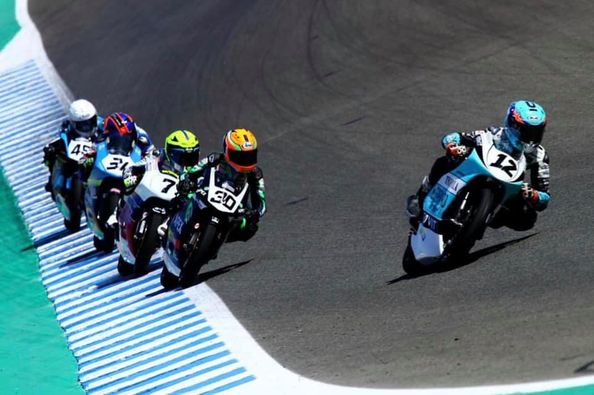 4th October: Overnight, Victorian Jaimon Lidsey was crowned the FIM World Under 21 Speedway Champion in the Czech Republic and Mansfield's Max Fricke won his first Speedway Grand Prix (SGP) at the Torun SGP in Poland. Read more===>
22nd September: Remy Gardner was unable to race in today's San Marino Moto2 Grand Prix in Italy. Read more===>
28th August: Pole Position last weekend, Podium this weekend for Remy Gardner. Read more===>
18th August: Remy Gardner was unable to convert a well-earned Pole Position into a result in today's #AustrianGP at the Red Bull Ring in Austria after he slid out of third with nine laps to go. Read more===>
15th August: Comeback in the Czech Republic cements Remy in Top 10 overall in Moto2 standings. Read more===>
31st July: Remy Gardner Rides Around Issues In Jerez. Read more===>
25th July: Remy Gardner consolidates P5 in the Moto2 World Championship as season restarts. Read more===>