For Sale
Honda CR85 2003
Mod top end just been done. Bottom end done 16 hrs ago. Comes with big + little wheels, pro circuit pipe + down pipe. Heaps more
$2000 Ono
Ph Gavin 0410 409 102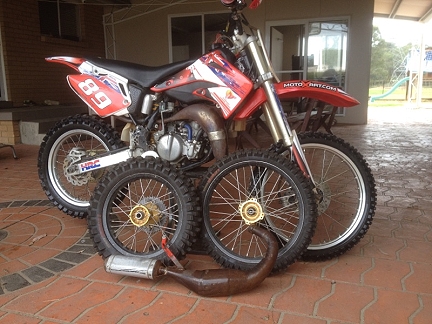 21/10/17

4-5 bike trailer (2012 model)
Dual axle, internal and external affixed tool boxes. Optioned out at time of manufacture. One owner. Very good condition. Long rego.
$9800 ono. Ph. Paul - 0457104420.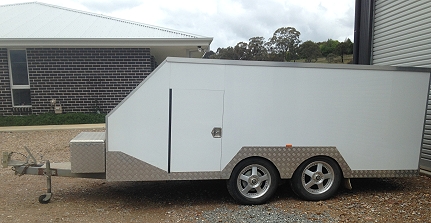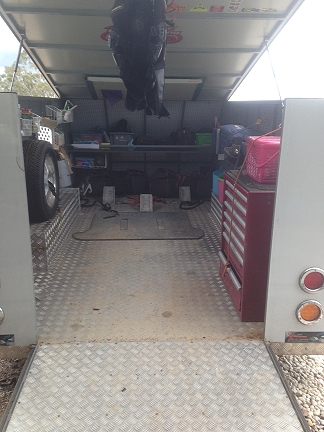 21/10/17

RMZ250.
Set up and ready for dirt track.
For more information call 0488 394 914
03/10/17

CRF250 – 2012 model.
Multiple title winning bike formerly owned by Hunter Anderson now owned by Josh Dominello. This bike has had all race work completed and ready to go. Only selling due to family commitments. Best offers considered $5500.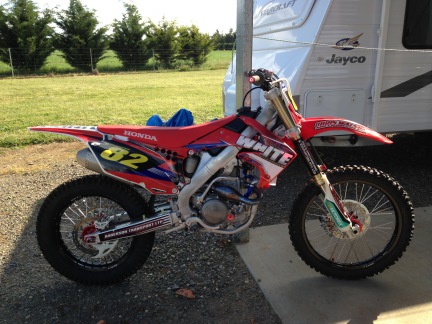 CRF250 - Oil track tyre and rims. Set up but never used. Cost $2200 – sell best offer.
Paul 0457104420
29/9/17

2012 KTM 65, low hours $2,500.00

Contact Steve on 0414 779620.
14/5/17

1. 125cc Junior Solo.Fresh Phil Mackay Motor .Bike is in imaculate condition with all quality brand parts and acessories. $4,500
2. Wulfsport Body Armour size Youth L in immaculate codition $60
3. Leatt Body Armour Size Youths L/XL worn for 3 months $170
4. Used Junior Speedway Tyres. Most only used 1 meeting $20 each
5. Steel Shoe GTS new colmoly just put on sole $80
6. Wulfsport articulated knee braces $30
7. Leatt GPX Neckbrace $100
Call Scott Bailey, 0408833591
5/3/17

KTM85 2013 model
Fast reliable race bike, lots of $$$ spent on this bike. White race tuning engine Pro-moto suspension upgrades. Rush air filter HGS exhaust Performance ignition Gripper seat cover Some spares and a good range of near new Talon sprockets. Regretful sale but my son is changing to speedway.
$5000 ono Phone Kieran for more details 0429 706 280
20/1/2017

There are always people looking for second hand bikes and race gear. If you have anything you no longer need then this is the place to sell it.