For Sale
Set of Kevlars for sale
D star excellent condition. Will fit someone up to 6ft 65kg-80kg pending armour.
$550.00 plus postage. If interested please call 0487 157 492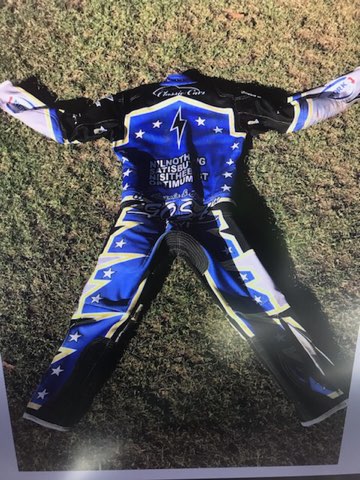 Honda CRF 150 2014
Tom White Race Tune motor only 20 hours old. Valves & springs done 2 hours ago, full pro-circuit exhaust system. Big wheel/little wheel combo plus 17 inch rear. All rims have tyres with at least 90% tread, suspension done, plenty of spares with nothing to spend.
Call Gavin for enquiries 0410 409 102.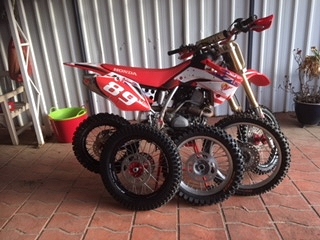 Honda CRF 250 2012
Set up for dirt track with lowered suspension. Ex Hunter Anderson Australian Title winning bike with plenty spent on the motor and full titanium exhaust. Comes with oil wheels and tyres 19 inch front and 17 inch rear. Top end done early 2018. Includes some spares.
Call Gavin for enquiries 0410 409 102.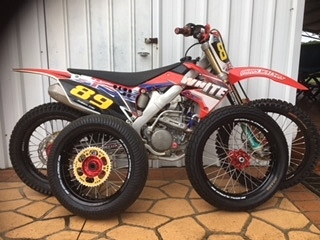 2014 Kawasaki 65
Brand new top and bottom end. Set up for dirt track and a little lower then normal - suit shorter riders - ex Moz Brown bike - has done zero work for the last 12 months needs to go. $2700 ono.
Call Graham on 0422209986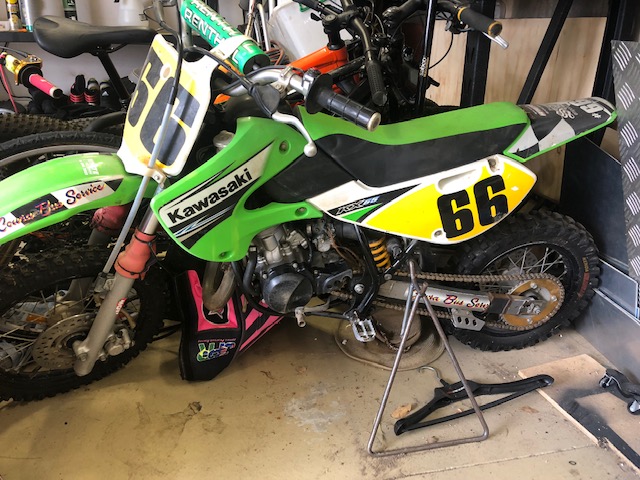 There are always people looking for second hand bikes and race gear. If you have anything you no longer need then this is the place to sell it.