News
Anyone that is riding MUST BRING A VOLUNTEER TO HELP ON THE DAY. If you do not bring someone to help you do a duty on the day you may not be able to compete.
Members please read the NSW Smoking Legislation. The only area permitted to smoke at the club now will be outside the entry gate. This is not a club but a NSW Legislation Rule.

9th November: 2019 Motorcycling Australia Events Calendar Announced. Read more===>
6th November: Some great raffle prizes below from On The Throttle for the Presentation/Christmas Party Day. Empty your coins from your ashtrays and be in it win it!!!! Please support the companies that support our club. Thanks.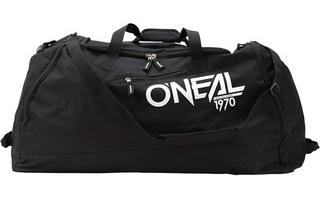 ONEAL - TX 8000 GEAR BAG RRP $99.95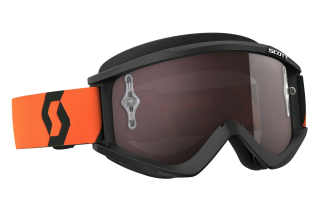 SCOTT RECOIL XI BLACK/ORANGE SILVER CHROME GOGGLES RRP- $59.95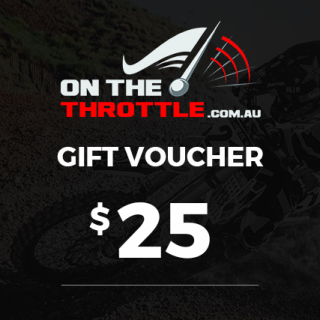 2 X $25 GIFT VOUCHERS TO BE USED AT ON THE THROTTLE
25th October: CCJMCC - AGM
Its that time of year again. Please nominate and email back before the next point score. With 2019 being a busy year for the club, we need enthusiastic members to join in and be a part of the 2019 committee.
Click here to download the nomination form.
REMEMBERING – KEVIN MACDONALD.
Last Monday one of the best for the sport was laid to rest. Remembering a legend, Kevin MacDonald. Condolences to the MacDonald Family.

22nd October: Congratulations to Michael West on being the winner of the the Best Presented Award from the State Championships.
19th October: Central Coast Junior Motorcycle Club Inc, will be taking 2019 Expressions of Interest for the renting of Bike Ports from the club for $100.00.
Click here to read more.
12th October: The Akubra Classic is being rerun on the 4th of November.
There are places left in classes so if you would like to ride please enter on line at www.racesecretary.com. This is a one day event. (Sunday only)
Dirt Track Sidecars Le Mans, 4 entries, place for 2 more.
50cc Auto Division 2. 7 - U9 yrs, 5 entries, place for 5 more
85cc 4 Stroke Mod 7 to 11yrs, 9 entries, place for 3 more
100cc to 150cc 2 Stroke 13 –U16yrs, 4 entries, place for 8 more
Pro 250 - Pro Women Open, 250 =7 W = 2, total 9 entries, place for 3 more
MX Open – Pre 85 All Powers, MX = 5 PRE85 = 2, total 7 entries, place for 5 more
65cc 7 – u9 Years, 10 entries, place for 2 more
85cc 2 Stroke & 150cc 4 Stroke 11 – U15 yrs STD & BW , 8 entries, place for 4 more
Over 40's yrs, 9 entries, place for 3 more
85cc 2 Stroke & 150cc 4 Stroke 9 - U12yrs STD, 11 entries, place for 1 more
Pro 450cc. 250cc 2 stroke & 450cc 4 Stroke, 26 entries, place for 10 more
65cc9 – U13 yrs, 9 entries, place for 3 more
200cc to 250cc 4 stroke 13 - u16yrs, 9 entries, place for 3 more
Akubra Classic Sidecar Open, 4 entries, place for 2 more
Akubra Classic Solo, 27 entries, place for 9 more
Some news about the club published in AMCN magazine. Click here to read.
12th October: Unfortunately due to the amount of rain and more coming on the weekend the point score will be cancelled for this weekend. Keep and eye out if we are able to reschedule the point score.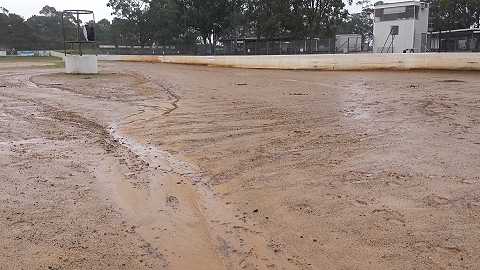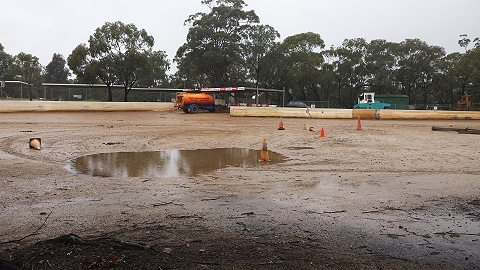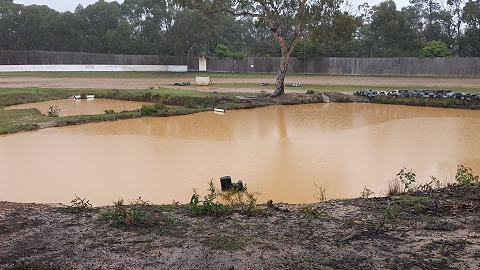 Well done and congratulations to all involved with the 2018 Worthington Honda NSW Junior Dirt Track Championships. The competitors put on an outstanding performance of their skill and ability only matched by those of you that sponsored or donated their time and energy to let the competitors do what they do best on the track. It is this that spurs on your committee to do what we do so you can enjoy your sport. Congratulation to all on a job well done.
Looking forward to seeing you all in 2019!!!!
11th October: All Perpetual Trophies need to be returned before the end of the season. If you are in possession of a trophy, please bring back to sign on at the next meeting.
9th October: We have recently had 2 motorbikes stolen from the Hills District on Tuesday 03.10.18.
Husqvarna FE501 (Rego LXC83) with steg pegs.
Honda CRF150RB with FMF muffler and Renthal bars.
If you can assist with sharing this information I would really appreciate it.
Police are investigating so if the bikes are sighted please contact them ASAP or call Simon 0414 410 536 or Erin 0416 262 740
6th October: There will be two Scrutineer Seminars coming up.
1. Saturday 13th October
2. Saturday 27th October
These Seminars will fill quickly so it's first in best dressed.
Where: Smithfield, Time: 9.00am (course runs for a full day), Assessments: Theoretical & Practical with bikes on site, Cost: Free.
If anyone would like to attend please contact Aimee Mapapalangi, Sport & Events Officer, Motorcycling NSW, Tel: (02) 8378 0790 or email central@motorcycling.com.au with name, mobile number and email address.
6th October: Here is a local media report and State Parliament recognition following the recent NSW Junior Dirt Track State Championships.
Community recognition statement
1st October: Here are a couple of photos of the track before the walls and other works were done
A copy of an article that appeared in the local Central Coast paper before the NSW junior dirt tcak cahmpionships
23rd September: Oceania Rookies Cup set to revolutionise junior road racing. Read more===>
10th September: Final instructions and rider list for the NSW Junior Dirt Track Championships. Click here to download.
Click here to read a preview of the event.
The Central Junior Motorcycle Club Inc. is hosting the 2018 Worthington Honda NSW Junior Dirt Track Championships this weekend. The club is looking for flaggies for the weekend and are asking club senior and non competing members to donate sometime to do flagging and watch some great racing. You will be looked after with food and drink for the day. Hopefully you would be able to help as the club is in need of flaggies to help make this a successful meeting. Please contact David on 0412 506 503 to nominate your duty.
6th September: Bulletin from MA about track and dirt track rule changes. Read more ===>
Members please listen to the radio for an interview regarding State Championships. Details are: ABC Radio Interview 12/9/18, Wed 12th Sept 2018, time: 8.35am live to air (at times we have to juggle interviews at the last minute so if that happens we could do a pre-record at 9am once we are off air). Guest: commentator/reporter, Peter Baker. ABC Host: Scott Levi
Dirt Track Stars Head To Gunnedah This Weekend. Read more===>
23rd August: These are the names for the weekend coaching. There a still a few spots available. If you would like to attend, please text David on 0412 506 503 to reserve your place. Please arrive at the track by 9.00 am. Canteen will be available.
Rider Names for Saturday Coaching: Lincoln Knight, Ruby James, David James, Rory Hutchinson, Noah Cardinale, Talon Cardinale, Bodie Cardinale, Jayden Rogers, Cameron Dunker, Carter Thompson, Hudson Thompson.
Rider Names for Sunday Coaching: Valentino Knezovic, Lachlan Russell, Cody Lewis, Brayden Gay, James Wood, Joshua Thiele, Jordon Ussher,Jack Joel.
The Wayne Gardner documentary WAYNE, in cinemas September 6. The club will have passes to the film to be given away as raffle prizes at the NSW Junior Dirt Track Championships thanks to Transmission Films.
21st August: Motorcycling Australia Announces New Alliance Agreement with State Controlling Bodies. Read more===>
Motorcycling Australia and State Controlling Bodies Embrace the Future. Read more===>
3rd August: The elite of Australia's Dirt Track racing stars are heading to the Barleigh Ranch Raceway this weekend (Saturday and Sunday, August 4 and 5) to chase honours in the 2018 Australian Senior Track Championship meeting. Read more===>
1st August: Members please do a Seminars/Course. We need more officials. The last speedway meeting was cancelled due to lack of officials to run the meeting. Our last dirt track meeting was also nearly cancelled due to the lack of officials in the club. It is not difficult to do a course and become an official and this would help if one of the officials is unable to run the meeting due to unexpected circumstances. So please do a course to help if needed.
Supp Regs and Entries Open for 2018 Australian Senior Dirt Track Championships. Read more===>
29th July: Supp Regs now available for the Worthington Motorcycles Honda NSW Junior Dirt Track Championships. Click here to download.
18th July: There is advertising space available over the start line if anyone or company is interested. This would be great exposure at a reasonable price. If interested please contact the President of the club or a committee member.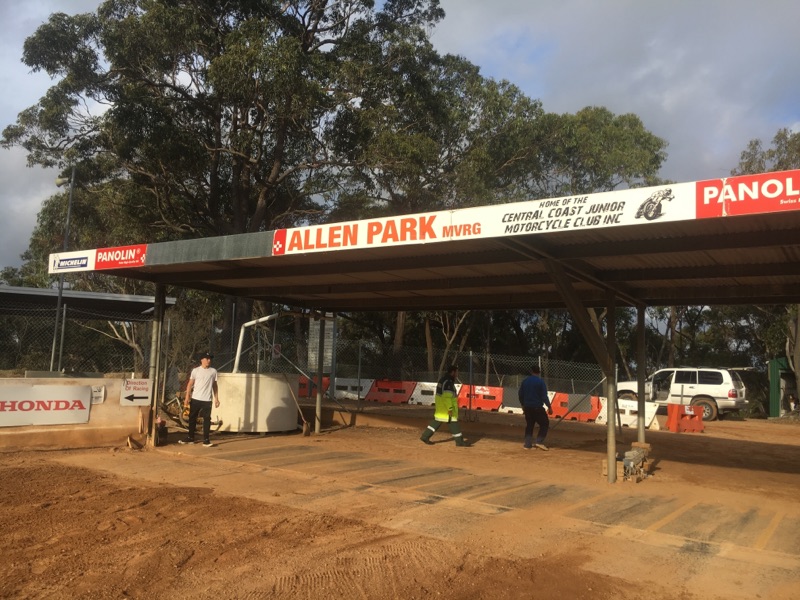 26th June: just a reminder for the Australian Senior Track Champs at Barleigh Ranch on the 4th and 5th August. Entries are now out so get your entries in and plan your weekend.
On line entries at http://www.racesecretary.com/aust-sen-track-champs
Motorcycling Australia (MA) is pleased to announce the introduction of the new 'Crew Licence' as an optional licence that offers Personal Accident (PA) Insurance for any crew member supporting competitors in or around MA Permitted competition events. Read more===>
24th June: Motorcycling Australia (MA) in conjunction with Kurri Kurri Motorcycle club would like to announce that the 2018 Australian Junior Dirt Track Championship will be a continuation from round two and will be held on Sunday August 12, after the meeting wasn't completed on June 10. Read more===>
18th June: Thank you to All Hours Motorcycle Tyres for their kind donations to our raffle prizes.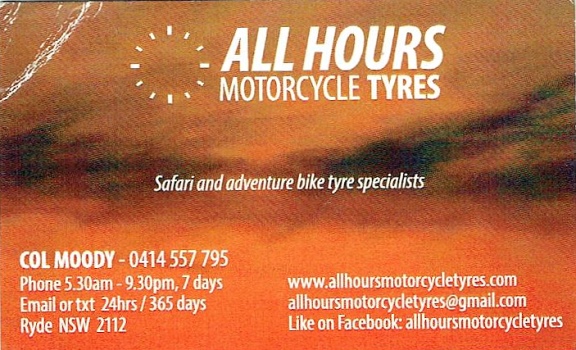 15th June: They say work hard and the results will show for themselves! How's this for recognition. We will continue to be a driving force in the dirt track discipline and create as much exposure to the wider community as we can! Without our committee, helpers, members, competitors, parents and spectators we wouldn't be able to showcase our venue, so a MASSIVE THANK YOU for everything you help us achieve!
From Motorcycling NSW: In recent months we have seen a number of disciplinary matters dealt with by either our Board of Directors or our Disciplinary Tribunal. Read more===>
4th June: The Wyalong Motor Sports Club will be holding the NSW Junior Track championship at their Lone Pine Speedway on the weekend of the 23rd and 24th June yes just a month away. The club puts on a great event and the local committee are very supportive. I know it is not long away but we need to get the entries in asap.
To enter on line click here for the Racesecretary website.
All junior classes will be held and MNSW awards will be presented so come on down and win a NSW Championship.
23rd May: Final isntructions and rider list for the 2018 Honda/The Construction Team Central Coast Cup now available. Click here to download.
16th May: Central Coast Cup is approaching fast and to have a well run meeting, volunteers are need to help with marshalling and other duties. If you have not entered the meeting, please consider helping with marshalling on the weekend or volunteer for another duty. Please call David on 0412 506 503 to nominate your volunteering position.
Late entries for the cup will be accepted if you have forgotten to enter.
10th May: Nominations are now open for the MNSW sports committee click here to read more or here to download the nomination form
The supp regs for the HONDA/THE CONSTRUCTION TEAM 2018 Central Coast Cup have been approved. The meeting will be run on the 26th and 27th of May 2018.
You can find them and enter at the Racesecretary website.
22nd April: Hi members, the club is in need of some help. We require a welder, electrician, plumber and a tipper with small excavator. They are only small jobs that are needed to be done. If you are able to help please contact a committee member or call 0412 506 503.
Big thank you to Central Coast Eyecare for kindly donating raffle prizes to the club. Please support the companies that support our club. Thanks again.
One of the riders has lost their mouth guard at the track at the last meeting. If anyone finds this, could you please hand in to the canteen.
20th April: There a few bike ports available for hire for the Central Coast Cup weekend for $50 for the weekend or $100 for the year. If you are interested please text your name and details to 0412 506 503 to reserve your port.
Permission has been granted by the governing bodies that Thumpster motorcycles are permitted to be ridden under the 80-160cc class, 11-U16 years only.
15th April: The Alice Springs Motorcycle Club is proud to host a 4 hour Enduro, Flat Track and Scrambles competition for 0-250cc (2 stroke and 4 stroke), 251cc+ (2 stroke and 4 stroke) and Quads as part of the Games.
More details are on the website https://alicespringsmastersgames.com.au/ and Facebook page https://www.facebook.com/alicespringsmastersgames/ so you can easily register and stay up to date with information regarding the Games.
The Alice Springs Masters Games is the longest running Masters Games in Australia and the biggest sporting party of the year. Alongside competition against peers, all competitors and accredited visitors have free entry to the Opening Ceremony, Mid-Week Party and Closing Ceremony. Accreditation passes also give access to the free transport service that is available throughout the week of the Games.
For more information, or if you have any questions or concerns, contact Katie Knappstein, Sports Officer ASMG, 08 8951 5610, Katie.Knappstein@nt.gov.au
7th April: LOCAL SPORTING CHAMPIONS RECOGNISED. This program provides $500 to young people to chase their sporting dreams. The grant is available to young competitors, coaches or officials taking part in state, national or international championships.
Click here to see if you are eligible.
4th April: Here is a poster for the HONDA/THE CONSTRUCTION TEAM 2018 Central Coast Cup
March committee minutes. Click here to view.
The Hunter MCC presents the 29th Trackmasters to be held on on the 7th and 8th of April at Barleigh Ranch near Raymond Terrace.
If interested please complete the online entry form.
The ACT Motorcycle Club hosted Kings & Queens recently. Just some of our riders who attended left to right are Tristan Ayres, Lincoln Knight, Neil Hardwick, Paris Hardwick, David Smith and Jake Farnsworth.
19th March: Special Olympics SOAR & ROAR Ride - Lock it in your Calendar! JOIN US at the 2018 SOAR & ROAR Festival. Read the flyer.
See of last year's event short video link
Contact Fran 0410 664 564 if you need further information.
10th March: 2019 Australian Speedway Championships Calendar Released. Read more===>
Nominations now open for a position on the MNSW Board of Directors. For details please read Board Election Notice and Nomination Form.
26th February: The club would like to thank Patrick Hainsworth, Glenn Russell, Col Adams, David Smith and the grader driver Allen. These guys did a great job on Saturday 24th March (in the heat) in getting the track surface ready for Sunday 4th March for CCJMCC first Point Score of the season and the Denis and Denise Scott Memorial. Hope to see you there. Thanks.
12th February: The club has been able to secure a Stephen Gall DT Coaching for Saturday the 17th of February. Cost will be $120.00 per rider for the day. Canteen facilities will be available for the weekend. Kickstart Courses will also be held. The Coaching Clinic will fill fast so if you wish to attend, you will need to reserve your place by contacting David Smith on 0412 506 503
10th February: MNSW has put together a document that explains to members how to get the NSW government Active Kids voucher and how to use that voucher to receive up to $100 off of an annual licence – Renewal OR New Licence. Read more===>
The CCJMCC would like to welcome 2018 new kick starts members. Look forward to riding with you!!!
10th February: Motorcycling Australia (MA) would like to advise that rule change submissions for the 2019 Manual of Motorcycle Sport (MoMS) must be received by the 16th February. Read more===>
4th February: Motorcycling Australia (MA) is pleased to offer the opportunity to be a Marshal and be apart of the thrilling action at the 2018 FIM World Superbike Championship (WSBK) Australian Round at Phillip Island from 22-25 February. Read more===>