News
Anyone that is riding MUST BRING A VOLUNTEER TO HELP ON THE DAY. If you do not bring someone to help you do a duty on the day you may not be able to compete.
Members please read the NSW Smoking Legislation. The only area permitted to smoke at the club now will be outside the entry gate. This is not a club but a NSW Legislation Rule.

18th January: Submissions for alterations, deletions or additions for the 2020 competition rules are now being called for. These submissions can be by individuals, clubs or other interested parties. We encourage your input and recommendations to better the sport for our competitors. Read more ===>
NOMINATE PREFERRED DUTY: This year will be a very busy year for the club. All people attending our meetings will be expected to nominate their preferred duty. If you would like to pre-nominate your preferred duty for the year, please text David on 0412 506 503.
COMMITTEE POSITIONS STILL AVAILABLE: We still are in need for a Club Secretary and Assistant Canteen Coordinator and Speedway Coordinator. Please consider doing one of these positions. Contact a committee member for more information.
14th January: The Newcastle Supertrack is an afternoon/night meeting to be held at the Newcastle Showgrounds on the 25th of January.
Entries are now open and are on line at Racesecretary
Click here for details.
11th January: The first meeting of the year is the 2019 Taree Twilight Meeting to be held on the 19th January at the Old Bar track.
This meeting is a afternoon/ night meeting. Entries are now open and are on line at Racesecretary
Click here for classes and prize details.
7th January: The club will be holding a coaching day on Sunday 10th February 2019.
Coaches will be David and Peter Smith. Cost will be $90.00 per rider for the day. Canteen facilities will be available for the weekend. Kickstart Courses will also be held on the day. If you are interested in attending this coaching day, please text David Smith on 0412 506 503 to secure your place.
27th December: With the help of Peter Smith, Dave Eklund and David Smith the club has been able to obtain some great seating for our spectators. Thanks for your help in collecting, delivering and unloading the chairs at the track.
In 2019 we will have seating for all. Please keep your eyes open for dates for when the seating will be installed.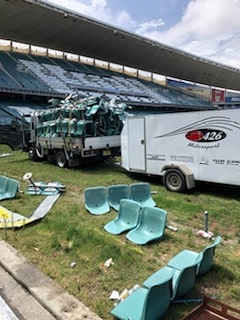 23rd December: CCJMCC presentation trophy list for 2018. Read more ===>
13th December: Motorcycling Australia (MA) would like to officially announce the release the online version of the 2019 Manual of Motorcycle Sport (MoMS). Read more ===>
Taree MCC will hold the 2019 Twilight Meeting on Saturday the 19th January a Day night meeting.
Classes are limited to hold the event on one day so get your entries in asap at the Racesecretary website
Also a note to Senior riders that the NSW Dirt Track Senior Championships has been moved from March to the 10th and 11th May.
8th December: The club has received great feedback from the Redloh Cup and coaching day which was held on the 24/11. Thanks to the team of Michelle Lawler, Bjorn Hojberg, Holder Family and David Mills for their dedicated time in making the day great for the riders.
Thanks for prizes which have been donated by OnTheThrottle.com.au for the Scott Memorial. 1 x Scott Hustle Green/Blue Blue Chrome Lens Goggles, 1 x Thor SnapBack. Members please support the companies who generously support our club.
28th November: Click to download November committee meeting minutes and AGM minutes.
Click here to download the nomination form.
25th November: The club's presentation day / Christmas Party will be held on Sunday, 2nd December 2018.
As per club rules, those who have competed in 5 or more point scores will receive a trophy and Santa Bag. Please remember you need to attend the day to receive your Santa Bag. The club will supply a sausage sizzle and cold drinks for lunch.
Venue: Budgewoi Lions Club Park, Weemala St, Budgewoi NSW, Commencing at 11.00am.
9th November: 2019 Motorcycling Australia Events Calendar Announced. Read more===>
6th November: Some great raffle prizes below from On The Throttle for the Presentation/Christmas Party Day. Empty your coins from your ashtrays and be in it win it!!!! Please support the companies that support our club. Thanks.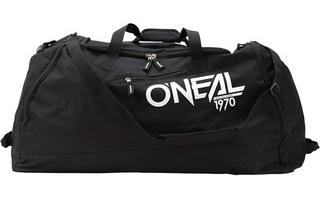 ONEAL - TX 8000 GEAR BAG RRP $99.95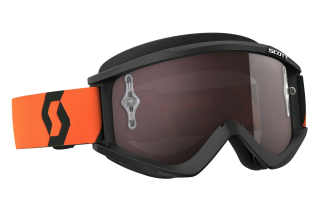 SCOTT RECOIL XI BLACK/ORANGE SILVER CHROME GOGGLES RRP- $59.95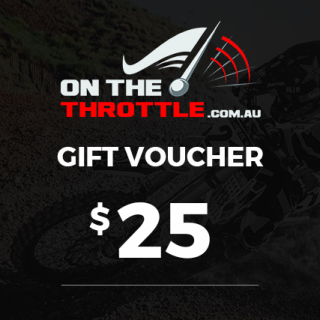 2 X $25 GIFT VOUCHERS TO BE USED AT ON THE THROTTLE
25th October: CCJMCC - AGM
Its that time of year again. Please nominate and email back before the next point score. With 2019 being a busy year for the club, we need enthusiastic members to join in and be a part of the 2019 committee.
Click here to download the nomination form.
REMEMBERING – KEVIN MACDONALD.
Last Monday one of the best for the sport was laid to rest. Remembering a legend, Kevin MacDonald. Condolences to the MacDonald Family.

22nd October: Congratulations to Michael West on being the winner of the the Best Presented Award from the State Championships.
19th October: Central Coast Junior Motorcycle Club Inc, will be taking 2019 Expressions of Interest for the renting of Bike Ports from the club for $100.00.
Click here to read more.
12th October: The Akubra Classic is being rerun on the 4th of November.
There are places left in classes so if you would like to ride please enter on line at www.racesecretary.com. This is a one day event. (Sunday only)
Dirt Track Sidecars Le Mans, 4 entries, place for 2 more.
50cc Auto Division 2. 7 - U9 yrs, 5 entries, place for 5 more
85cc 4 Stroke Mod 7 to 11yrs, 9 entries, place for 3 more
100cc to 150cc 2 Stroke 13 –U16yrs, 4 entries, place for 8 more
Pro 250 - Pro Women Open, 250 =7 W = 2, total 9 entries, place for 3 more
MX Open – Pre 85 All Powers, MX = 5 PRE85 = 2, total 7 entries, place for 5 more
65cc 7 – u9 Years, 10 entries, place for 2 more
85cc 2 Stroke & 150cc 4 Stroke 11 – U15 yrs STD & BW , 8 entries, place for 4 more
Over 40's yrs, 9 entries, place for 3 more
85cc 2 Stroke & 150cc 4 Stroke 9 - U12yrs STD, 11 entries, place for 1 more
Pro 450cc. 250cc 2 stroke & 450cc 4 Stroke, 26 entries, place for 10 more
65cc9 – U13 yrs, 9 entries, place for 3 more
200cc to 250cc 4 stroke 13 - u16yrs, 9 entries, place for 3 more
Akubra Classic Sidecar Open, 4 entries, place for 2 more
Akubra Classic Solo, 27 entries, place for 9 more
Some news about the club published in AMCN magazine. Click here to read.
12th October: Unfortunately due to the amount of rain and more coming on the weekend the point score will be cancelled for this weekend. Keep and eye out if we are able to reschedule the point score.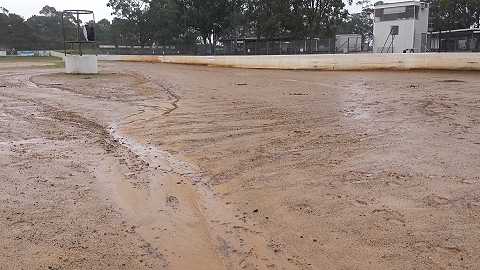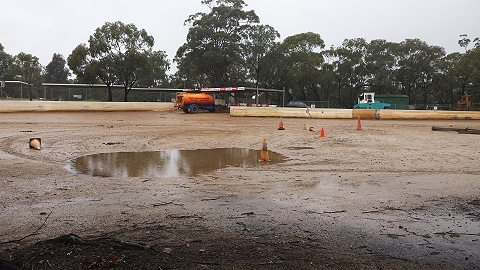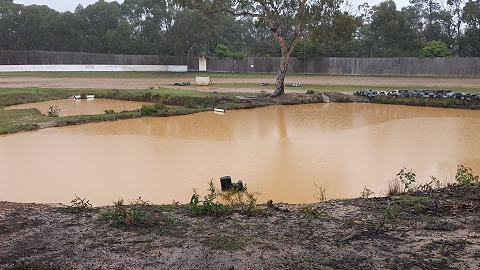 Well done and congratulations to all involved with the 2018 Worthington Honda NSW Junior Dirt Track Championships. The competitors put on an outstanding performance of their skill and ability only matched by those of you that sponsored or donated their time and energy to let the competitors do what they do best on the track. It is this that spurs on your committee to do what we do so you can enjoy your sport. Congratulation to all on a job well done.
Looking forward to seeing you all in 2019!!!!
11th October: All Perpetual Trophies need to be returned before the end of the season. If you are in possession of a trophy, please bring back to sign on at the next meeting.
9th October: We have recently had 2 motorbikes stolen from the Hills District on Tuesday 03.10.18.
Husqvarna FE501 (Rego LXC83) with steg pegs.
Honda CRF150RB with FMF muffler and Renthal bars.
If you can assist with sharing this information I would really appreciate it.
Police are investigating so if the bikes are sighted please contact them ASAP or call Simon 0414 410 536 or Erin 0416 262 740
6th October: There will be two Scrutineer Seminars coming up.
1. Saturday 13th October
2. Saturday 27th October
These Seminars will fill quickly so it's first in best dressed.
Where: Smithfield, Time: 9.00am (course runs for a full day), Assessments: Theoretical & Practical with bikes on site, Cost: Free.
If anyone would like to attend please contact Aimee Mapapalangi, Sport & Events Officer, Motorcycling NSW, Tel: (02) 8378 0790 or email central@motorcycling.com.au with name, mobile number and email address.
6th October: Here is a local media report and State Parliament recognition following the recent NSW Junior Dirt Track State Championships.
Community recognition statement
1st October: Here are a couple of photos of the track before the walls and other works were done
A copy of an article that appeared in the local Central Coast paper before the NSW junior dirt tcak cahmpionships
23rd September: Oceania Rookies Cup set to revolutionise junior road racing. Read more===>
10th September: Final instructions and rider list for the NSW Junior Dirt Track Championships. Click here to download.
Click here to read a preview of the event.
The Central Junior Motorcycle Club Inc. is hosting the 2018 Worthington Honda NSW Junior Dirt Track Championships this weekend. The club is looking for flaggies for the weekend and are asking club senior and non competing members to donate sometime to do flagging and watch some great racing. You will be looked after with food and drink for the day. Hopefully you would be able to help as the club is in need of flaggies to help make this a successful meeting. Please contact David on 0412 506 503 to nominate your duty.
6th September: Bulletin from MA about track and dirt track rule changes. Read more ===>
Members please listen to the radio for an interview regarding State Championships. Details are: ABC Radio Interview 12/9/18, Wed 12th Sept 2018, time: 8.35am live to air (at times we have to juggle interviews at the last minute so if that happens we could do a pre-record at 9am once we are off air). Guest: commentator/reporter, Peter Baker. ABC Host: Scott Levi
Dirt Track Stars Head To Gunnedah This Weekend. Read more===>
23rd August: These are the names for the weekend coaching. There a still a few spots available. If you would like to attend, please text David on 0412 506 503 to reserve your place. Please arrive at the track by 9.00 am. Canteen will be available.
Rider Names for Saturday Coaching: Lincoln Knight, Ruby James, David James, Rory Hutchinson, Noah Cardinale, Talon Cardinale, Bodie Cardinale, Jayden Rogers, Cameron Dunker, Carter Thompson, Hudson Thompson.
Rider Names for Sunday Coaching: Valentino Knezovic, Lachlan Russell, Cody Lewis, Brayden Gay, James Wood, Joshua Thiele, Jordon Ussher,Jack Joel.
The Wayne Gardner documentary WAYNE, in cinemas September 6. The club will have passes to the film to be given away as raffle prizes at the NSW Junior Dirt Track Championships thanks to Transmission Films.
21st August: Motorcycling Australia Announces New Alliance Agreement with State Controlling Bodies. Read more===>
Motorcycling Australia and State Controlling Bodies Embrace the Future. Read more===>
3rd August: The elite of Australia's Dirt Track racing stars are heading to the Barleigh Ranch Raceway this weekend (Saturday and Sunday, August 4 and 5) to chase honours in the 2018 Australian Senior Track Championship meeting. Read more===>